What is radiage?
Radiage is an apparatus method of radio wave thermal lifting, which affects the age-related changes of the skin.
The principle of impact is based on the opposition of skin and connective tissues cooling and heating by radio waves. This leads to shortening and compression of collagen fibers, which provides the effect of skin lifting. In addition, the enhancement of metabolic and energy processes in the skin occurs, stimulation of fibroblasts work and an increase in the production of new collagen. The frequency of the procedure is 1-2 times a week. Subjectively, the patient notes a feeling of comfortable warmth. In a number of cases a slight hyperemia may occur after the procedure, which usually eliminates within 1-2 hours. Rarely, hyperemia may last up to 1 day.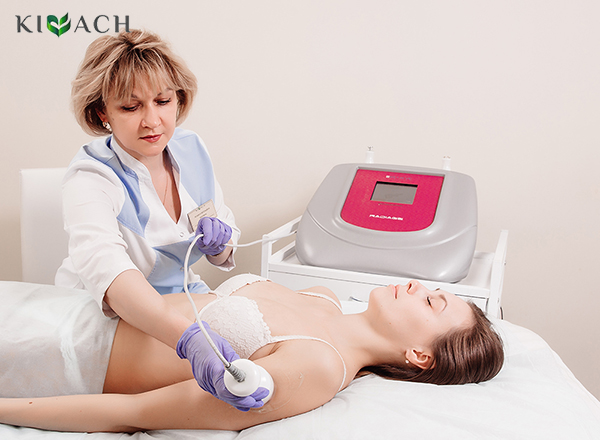 Indications
decrease in turgor and skin elasticity;
cellulite;
age-related skin changes (wrinkles, ptosis).
Results
lifting and skin strengthening;
figure modeling;
skin densification;
correction of defects after surgical liposuction procedure;
leveling of skin relief.
Contraindications
inflammatory skin diseases;
acute infectious diseases;
hyperthyroidism;
Zudek's atrophy (spotted osteoporosis);
dermatitis;
lactation, pregnancy;
malignant and benign neoplasms in the treatment zone;
the presence of extended metal implants in the treatment zone (gold threads, bone pins);
pacemaker, metal structures, stents;
spinal hemangioma;
painkillers intake.