What is an antistress program?
A complex of therapeutic and preventive measures aimed at deep psychological and emotional relief. It restores psycho-emotional resources and the ability to intensive activities. It eliminates the so-called psychological burnout syndrome, depressed mood, anxiety, fears. The program eliminates consequences of stress and normalizes sleep. It improves cognitive functions of the brain: attention, memory, perception and processing of information, construction and implementation of a conscious action program. The regular passage of Antistress program is recommended for patients experiencing increased mental and psycho-emotional stress, for those whose activities are intense, associated with constant stress situations and need for complex decision making processes. As well as for patients who have experienced severe stress in personal sphere: divorce, illness of relatives, etc.
Antistress program in Kivach Clinic
The program combines resort rest and intensive treatment. Carrying out the main task of stress elimination the program affects the problem from different sides:
allows the patient to reduce the pace of life for the period of the program, enter a contemplative state, relax from daily hustle and bustle;
relaxes at the physical level;
Relieves psycho emotional stress;
restores brain and nervous system function;
restores mental performance, brings the brain to the peak of its activity;
prevents the occurrence of various pathologies (Alzheimer's disease, Parkinson's disease, multiple sclerosis, etc.);
helps to overcome certain psychological problems;
provides a patient with a method of self-control in stressful situations.
The program is run by a neurologist with psychologist participation. If necessary, doctors of other specialties are involved into the program. This allows to eliminate accompanying diseases during treatment.
About antistress program
Course duration: 7, 10, 14 days.
Recommended frequency: 1-2 times per year.
Effect: Can already be evaluated during the program.
Results
Psychological and emotional relief.
Improvement of emotional background, removal of a depressive state.
Activation of the brain.
Memory and focus improvement.
Performance improvement.
Normalization of sleep.
Prevention of nervous system diseases.
Launch of natural brain rejuvenation processes.
Video about the program
Contraindications
Doctors-curators (neurologists)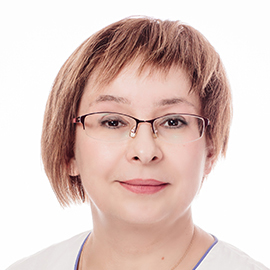 Filatova
Irina Vladimirovna
Reviews
Copy


My anxiety was reduced; I feel better and sleep better at night.
I have a very stressful job and before coming to the clinic I felt like I almost reached the point of burnout. After 10 days I feel much better and healthier thanks to the tests and treatment.

Female, 34, Germany