Plastic Surgery in Kivach Clinic
Plastic surgeries in Kivach Clinic are carried out by certified surgeons. Operating room is equipped with modern German equipment.
Preparation for surgery. Choosing the best
The operation is preceded by a consultation with a plastic surgeon of the Clinic who will listen to the wishes of the patient and conduct an examination.
During the consultation a new image of a patient will be modelled with a help of special equipment. This will allow the patient to see the desired result and, if necessary, make adjustments before the actual surgery procedure. Or to abandon patient's obviously unsuccessful decisions. In this case, a surgeon, guided by previous experience, will help to choose the optimal options.
Based on the selected option, a surgeon will suggest optimal methods of correction, tell about the surgery technique and rehabilitation period.
Depending on surgery type, laboratory and instrumental tests might be required as well as consultations with other specialists. All required examinations can be carried out in the Clinic, otherwise, examination results in printed form are required.
Before the surgery. Minimizing the risk of complications
Before the surgery a patient will be offered to undergo "Body Cleanse" program. This is a unique program developed by the specialists of the clinic. It meets the principles of integrative medicine - combining traditional methods of Western medicine and alternative Eastern practices. The combination of Western innovation and Eastern ancient knowledge provides a synergistic effect. The program will allow to normalize the work of all organs and body systems, restore the physiological balance, stimulate the natural regenerative functions, and increase immunity. The risk of possible complications will be minimized as a result.
After surgery. Cutting rehabilitation period
During postoperative period the patient is placed under the supervision of medical staff. The patient will be offered comprehensive "Optimum" and "Premium" programs. These programs combine a number of procedures that will accelerate tissue healing process and reduce rehabilitation time by 2 times on average. The programs are compiled individually for each patient.
Plastic surgeons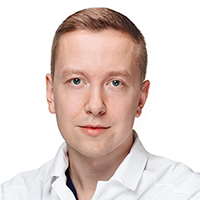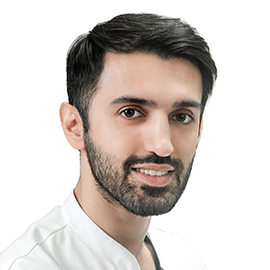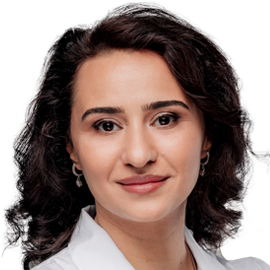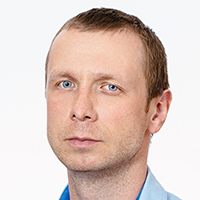 Living conditions. Medical standarts, comfort and hospitality
The clinic does not have traditional hospital wards. All patients are accommodated in comfortable rooms. Each room not only provides comfortable accommodation but a possibility to carry out most of procedures right in there. Patients who are prescribed with bed rest regime are guaranteed with highly qualified nursing care in full compliance with medical standards and the laws of hospitality. High-quality nutrition is provided by the Clinic's restaurant. If necessary, all food will be delivered directly to Your room.
Location. Pine grove and clear lake
The clinic is located in the ecologically clean area 50 km away from Petrozavodsk on the shore of the lake. Clinic's campuses are surrounded by pine grove. Industrial enterprises and other objects that pollute the environment are not present in the radius of several tens of kilometers.